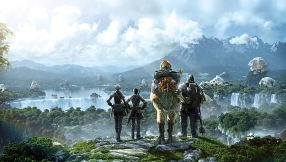 Posted by Anubis on Wednesday, February 6 2019
If you hadn't heard Twitch Prime is running a promotion where Final Fantasy XIV A Realm Reborn is free to play for 30 days for all subscribers. Why does this matter? Well I've been playing for the last few months, and with the promotion one or two more of us are making our way into the game - and we'd love you to join us too!
We're playing on the Omega server, and we've set up a Linkshell to allow us to chat as we play. Come join us, it'll be fun!
---
0 comments