Some of you may have seen me mention Firewatch a few times since it was first announced but by the looks of it (and besides my brother), it seems I'm one of the only people here to have actually been following it. As such, I thought I'd make a thread to draw your attentions to this beautiful looking indie game!
What is Firewatch?
Firewatch is a single-player first-person mystery set in the Wyoming wilderness.

The year is 1989. You are a man named Henry who has retreated from his messy life to work as a fire lookout in the Wyoming wilderness. Perched high atop a mountain, it's your job to look for smoke and keep the wilderness safe. An especially hot, dry summer has everyone on edge. Your supervisor Delilah is available to you at all times over a small, handheld radio—your only contact with the world you've left behind. But when something strange draws you out of your lookout tower and into the forest, you'll explore a wild and unknown environment, facing questions and making choices that can build or destroy the only meaningful relationship you have.
Who made it?
Firewatch was developed by Campo Santo, a new independent video game studio in San Francisco. This is Campo's first game, but its members have made some games you might have enjoyed, including Mark of the Ninja, Brutal Legend, The Cave, BioShock 2, and The Walking Dead: Season 1.

The incredibly talented Olly Moss has also been working on the art for Firewatch, along with Jane Ng who was previously the lead artist at Double Fine. You may have seen some of Olly's movie posters before today (from Star Wars to Studio Ghibli), The Last of Us poster he did or the Resistance 3 box art he designed but he's someone I've been a fan of for many years.
Trailers
Gameplay
Screenshots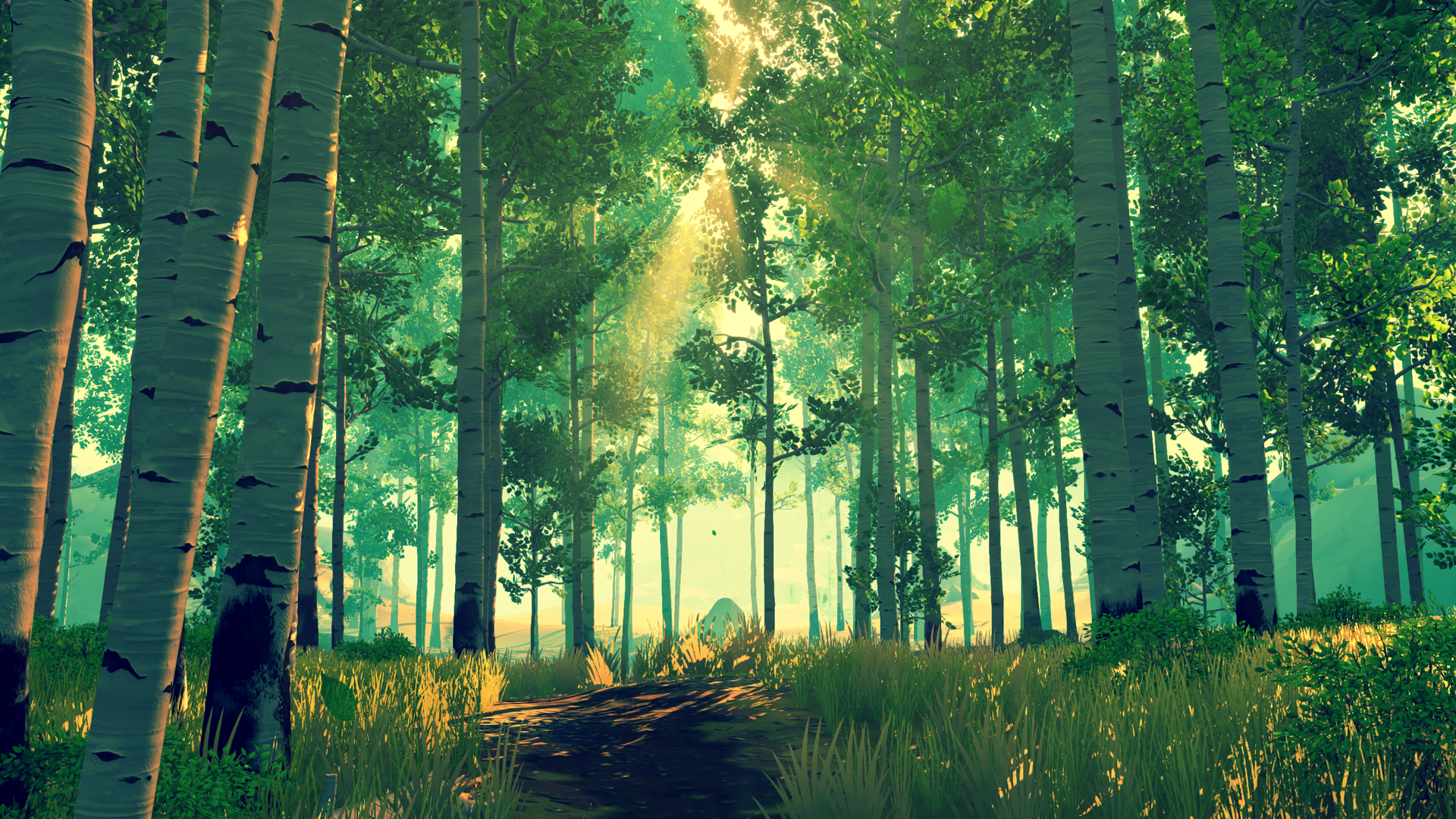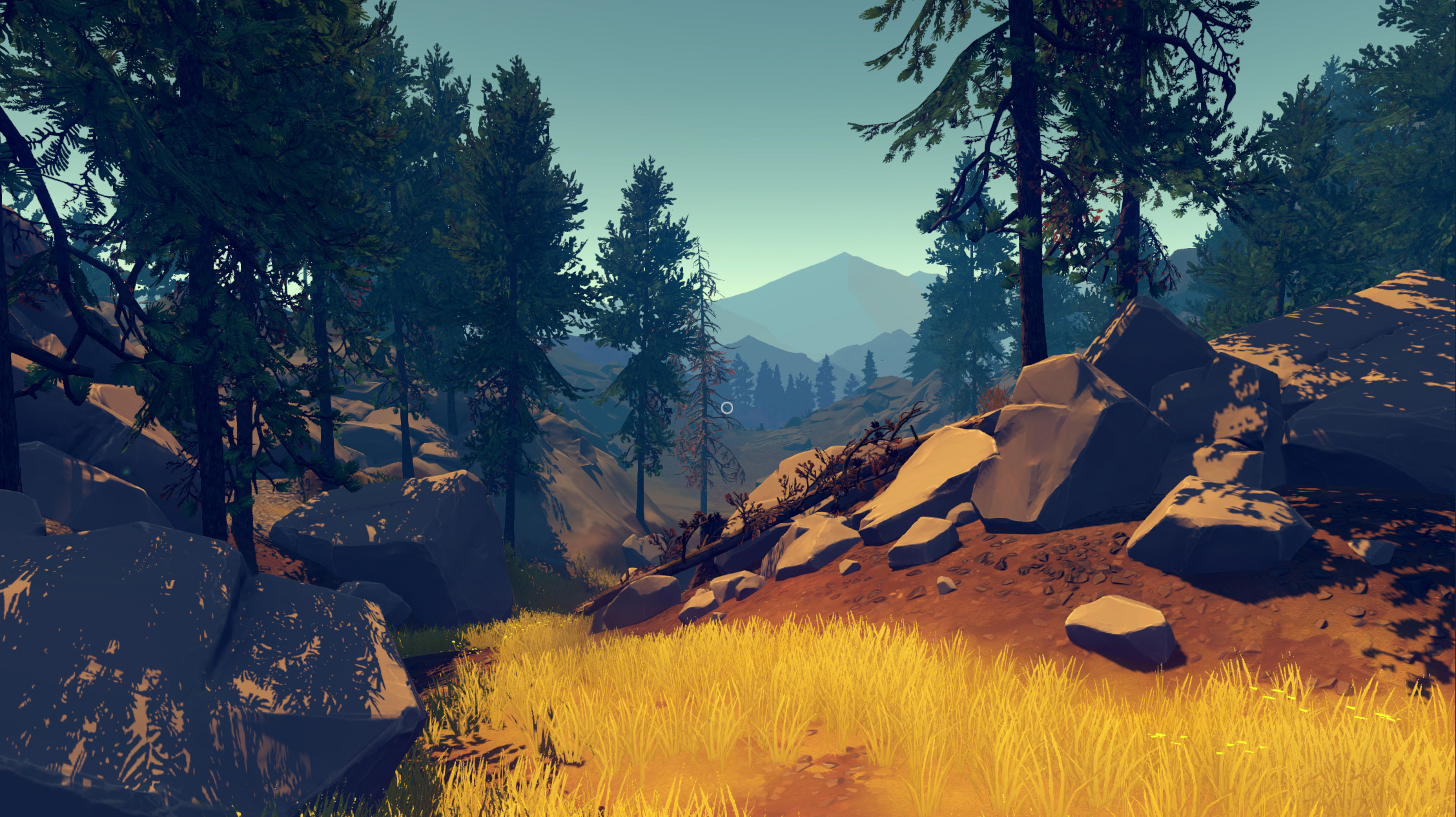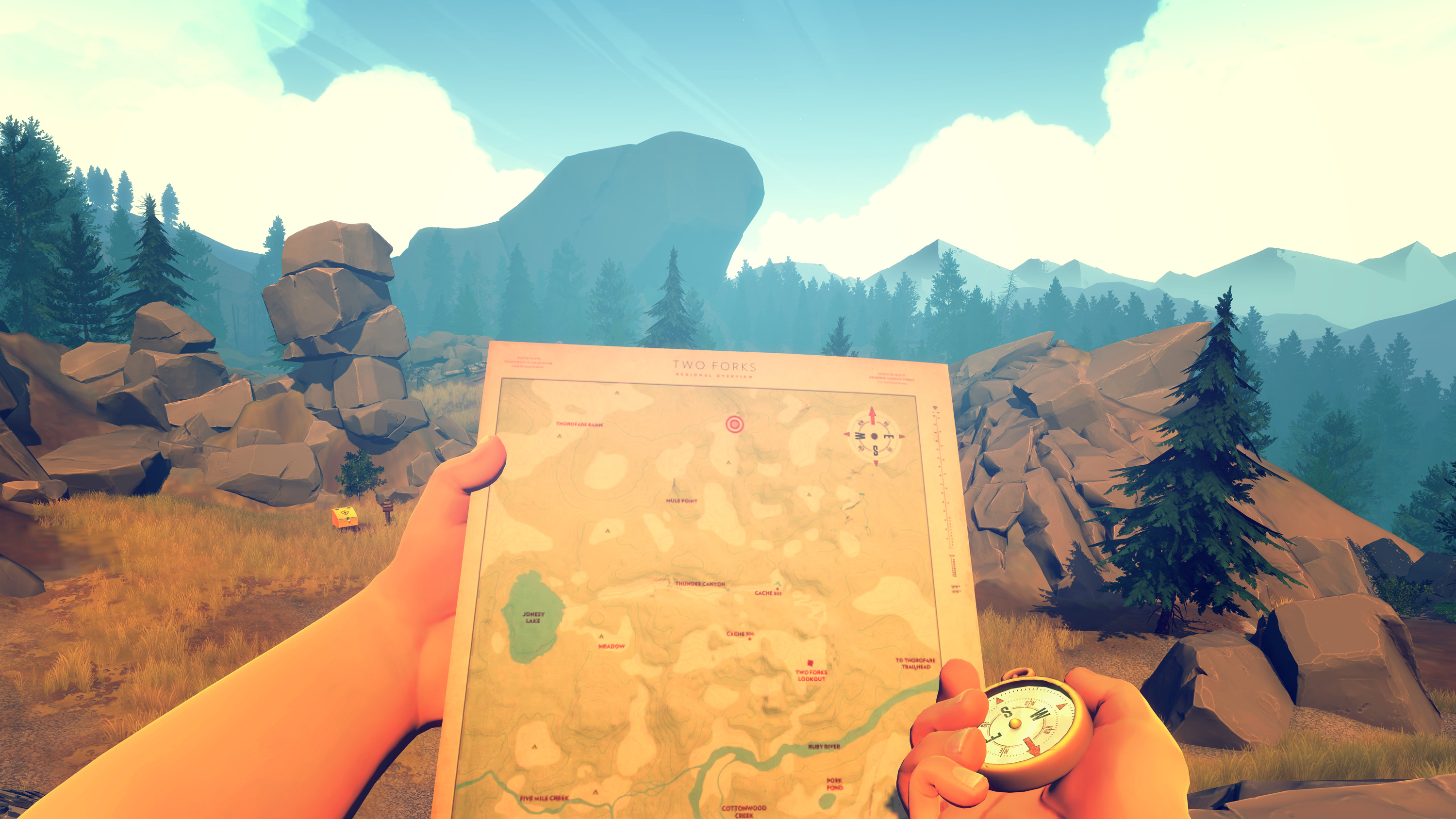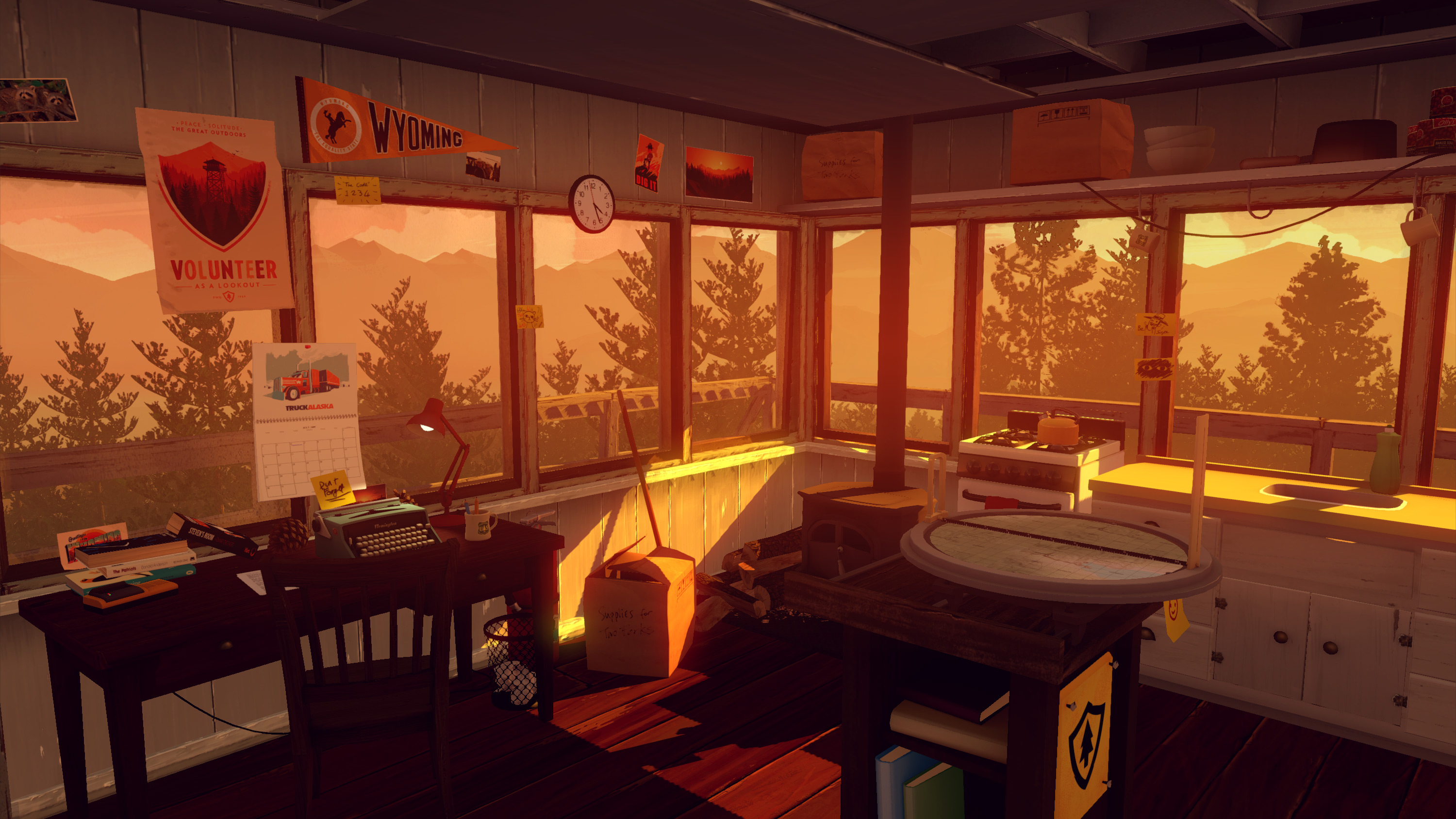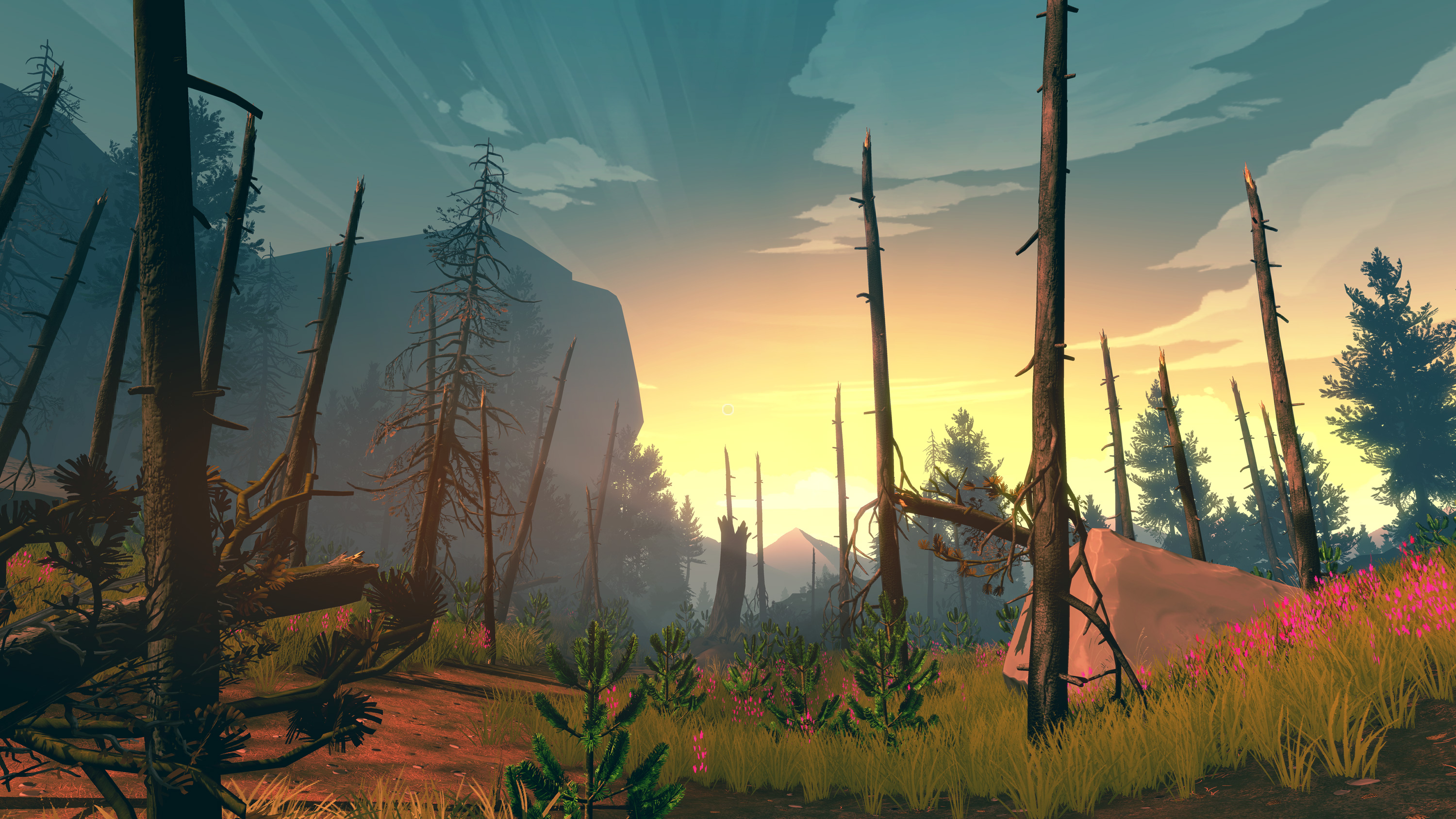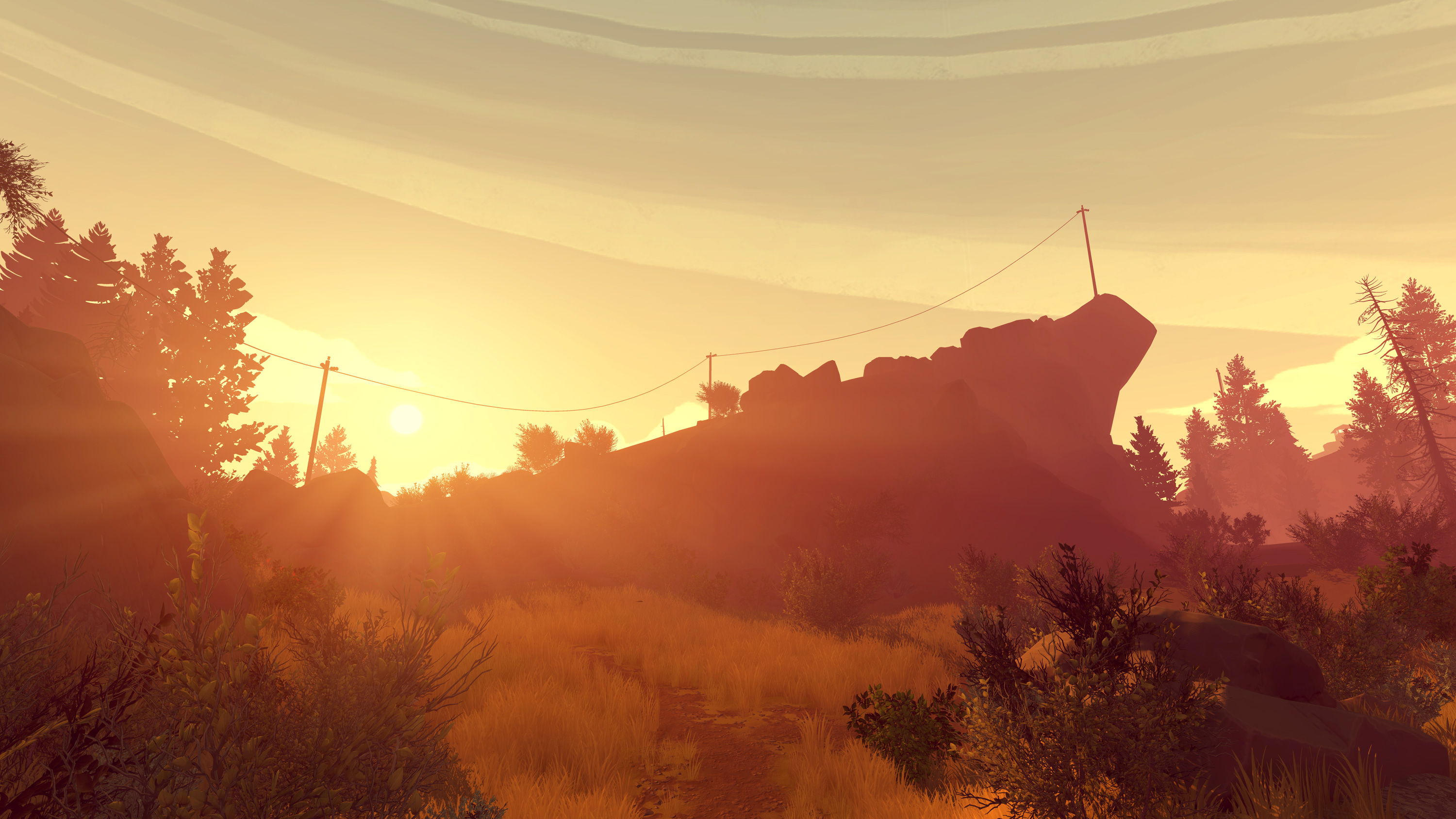 Wallpapers

Reviews
RPS

:

Firewatch is a rare and beautiful creation, that expands the possibilities for how a narrative game can be presented, without bombast or gimmick. It's delicate, lovely, melancholy and wistful. And very, very funny. A masterful and entrancing experience.

IGN

:

Firewatch is amazing for many reasons, but above all because it's an adult game that deals with serious issues, with realistic adult dialogue to match. And it deals with those issues just like actual adults would: sometimes with humor, sometimes with anger, and sometimes with sadness. It is among the very best of the first-person narrative genre, and it reminds us what video game storytelling is capable of in the right hands. It's a game I can see coming back to every year or two just to revisit its beautiful sights and memorable characters – just like a good book.

There are lots of other reviews linked

here

but be aware that some of them are reported to contain major spoilers. If you're still unsure as to whether you should buy this or not after reading the reviews I've linked, I'd recommend watching the video under "gameplay" as well if you haven't already.
Buy
Pre-order for 10% off on Steam for just

£13.49 / $17.99

It will also be available from the PlayStation Store on Tue (with 10% off for PS+ members)

Will normally be priced at £14.99/$19.99
It's out in less than a week, Feb 9th!
I
think
reviews are out on Mon but not positive.