Archived News and Events
Go to Page 1, 2, 3, 4, 5, 6, 7, 8, 9, 10, 11, 12, 13, 14, 15, 16, 17, 18, 19, 20, 21, 22, 23, 24
SSX New Year Giveaway!
Posted by SSX-MS on Saturday, January 05 2013

So, we're now into 2013 with a fantastic looking year ahead for us gamers. 2012 proved to be surprisingly good for gaming too though with releases like the awesome Assassin's Creed III, Dishonored, Telltale's The Walking Dead & the spectacular indie title; Mark of the Ninja just to name a few of my personal favourites.

Here's your chance to grab a free copy of one of 2012s other gaming highlights - Sleeping Dogs on PC.
Please see this thread for further details on how to enter.

Good luck, have fun & Happy New Year!
Messiah becomes the SSX arbiter
Posted by SSX-MS on Friday, October 19 2012

This years Arbiter nominations & election process has now fully concluded.
Congratulations to Messiah who who came first in our 2012 election poll and will now serve as the SSX arbiter until September next year, when we'll begin this whole process once again.

Thanks go to Mech for serving this past year and cheers to everyone else for taking part as well.
Good luck Messiah!
Arbiter vote is up
Posted by SSX-MS on Tuesday, October 02 2012

Just a quick update from my previous news post. - Nominations and candidate posts have now ended and we have now moved on to the poll for selecting our new Arbiter for the next year.

The candidates people have nominated and who are in the running for the position are;
Anubis, Isileth, Messiah, SL33PY, Stracius and also myself.

Good luck to everyone involved and thanks to everyone else for taking part.
You can find the poll here. This will run until Mon Oct 8th.
"Exiles"?
Posted by SSX-MS on Monday, September 24 2012

Today, do you consider yourself to be Exiled from anything?
What did Exiles mean for you when you joined and what does it mean for you now?
Can a name mean whatever you want it to mean? Regardless of how we came to choose it?
Do you believe the Exiles name is still representative of who we are as a group?
What is our identity? Who are we today?

These are just some of the questions the group has been discussing in regards to whether the Shattered Star should continue to be known as "Exiles" anymore.
As to be expected many of us have strong opinions on what we believe, others don't hold as much meaning to the name and some aren't too fussed whether we remove it or not.

Just to be clear as well. These talks have nothing to do with the "Shattered Star" part of our name. This will always remain. This discussion is simply regarding the "Exiles" tag.

What do you think? Come and share your thoughts in our "Exiles" discussion and poll thread.
-Poll will run until Oct 6th
Arbiter Elections 2012
Posted by SSX-MS on Wednesday, September 12 2012

Nominations and voting for this years Arbiter elections are now underway.

Like previous elections we have started by opening up the nominations process for members to vote for up to 2 other members they would like to elect as the new Arbiter of the SSX. Once a member has received 2 nominations their name will be added to the ballot (unless they wish to withdraw) and no further nominations for that person are needed or counted.
Once the nominations process has ended each of the candidates will have the opportunity to make a post on why you should or shouldn't vote for them and a poll will go live for members of the community to finally vote for 1 candidate of their choosing. The person with the most votes will then takeover (or remain) as our Arbiter until September 2013 when we'll begin this process once again.

You can find this years nominations thread here. Thanks for participating!
SSX-TOR is now moving from Bloodworthy to Tomb of Freedon Nadd
Posted by on Sunday, June 17 2012


Please see this thread for all the details. Thanks.
[Important] TOR server transfers
Posted by SSX-MS on Friday, June 15 2012

As you will all be aware by now BioWare recently started opening up transfers from select lower-population "origin" servers to new "destination" servers in order to help populate the servers and give players a chance to play on a more active one.

As of last night Bloodworthy has now become one of 20 EU-PvP origin servers open to transfers to Tomb of Freedon Nadd. Players are now free to transfer from Bloodworthy over to ToFN free of charge.
Rather than making us a destination server which would have helped our population by bringing new folk in, by becoming an origin server they've only made matters worse for us as our population will only get lower. That is, unless, they merge servers like ours once they have finished with the transfer process however we cannot guarantee this.

Do we stay put regardless?. Our server could be pretty much dead within the next day or two if too many players leave. Those of us who pvp or join random flashpoints will find it much harder (or even impossible) to find groups and join warzone queues.

Wait and see how things go?. It's a fact that our population WILL drop even further from this. We could wait and see by how much but we run the risk of missing our opportunity to transfer by doing this. There's also the hope that BioWare may later merge our server with another one once the transfers are over so that servers like ours haven't been permanently left worse off than they were before. We cannot guarantee this though as they haven't announced future plans.

Do we leave for Tomb of Freedon Nadd?. If we transfer even for guilds it is a manual process. There is no automatic procedure in place for migrating guilds which means we would have to disband our guild on Bloodworthy and have each of us manually transfer ourselves over and then reform our guild from scratch. Character & Legacy names may also be taken in which case those affected would have to rename themselves.


I am not sure how long these transfers will be open for so I think it best that we make a decision very soon. I don't know if they will give us an end date to transfer by or whether they will take it upon themselves to disable transfers to select destination servers when they reach a certain limit, in which case I wouldn't want to risk us leaving it too long to decide, starting to move over and then BioWare to close transfers mid-way through our migration splitting us up even further.

What does everyone think?
Please see the forums asap!

SSX Launch Mechwarrior Online Group
Posted by Anubis on Saturday, June 02 2012

Yes, that's right - SSX members are beginning to dust off their combat suits, select their Mechs and ready their loadouts as they prepare to get involved in Mechwarrior Online when it launches mid-July!

Many amongst us who have had prior experience with the Mechwarrior series are preparing to make their return to the franchise in the highly anticipated Free to Play MMO, and in doing so revive our community's long history with the franchise. Any would be enlistees, regardless of experience, are welcome to join us in our upcoming campaign!

Alongside this announcement we're also happy to announce the release of the Mechwarrior Online Group Website, to go alongside the newly established Group Forum. Feel free to check out both and leave us your thoughts/comments on the forum!
SSX-TOR Event Results
Posted by SSX-MS on Sunday, May 20 2012

This evening saw our little SSX pvp tournament in The Old Republic.

The prizes which were up for grabs were:
- A Korrealis Commander landspeeder (discontinued and no longer sold at vendors) plus a copy of The Witcher on Steam.
- A pair of Black-Green Hawkeye Crystals (only obtainable during the Rakghoul event last month) plus a copy of Lone Survivor on Steam.
- A pair of Red (or blue) Hawkeye Crystals plus a copy of Company of Heroes on Steam.
- One Unusual Egg (to be hatched into an Orokeet pet) and a custom augmented lightsaber.

Each of us started out by dueling each other a total of three times. I had a slight (!) advantage over the others and won all of my duels in this round leaving me with 9 wins, 0 losses. So to spice things up for round 2 I had everyone duel me again (3 each) with me wearing half of my gear. I lost 3 of 9 :p
For round 3 everyone else dueled each other another 3 times, excluding myself.
And finally, for round 4 and for a bit of fun I stripped to my boxsers and dueled everyone with only my lightsabers equipped. No armour, no implants, no relics. I won 1 of 9!

----
The rounds were:
Round1: 9 duels each for all of us vs each other
Round2: 9 duels for me vs everyone else wearing half of my armour (so 3 for everyone else)
Round3: 6 duels each for all vs each other except me
Round4: 9 duels for me vs everyone with just my gloves (so 3 for everyone else)

So 27 duels for MS [My Wins/Losses didn't count towards prizes]
and 21 duels for everyone else
----

Jokes aside and discounting my score the results were:

1st place - Ash
2nd place - Syn'n
3rd place - Anny

Thanks for coming folks and I hope you all enjoyed it too! [Comments can be left in this thread]
Enjoy your prizes ;)
SSX-TOR Guild Tournament!
Posted by SSX-MS on Thursday, April 19 2012

After a while in the planning stages today I am happy to announce the upcoming "SSX-TOR guild tournament!"

This was an idea I've had for quite some time now as another fun way of bringing our group together in the game, giving away a few cool prizes and doing something we haven't really done in the SSX before.
Also what with people in the community waiting for 1.2 this past month or so (some of our members included) the overall activity of the game has definitely dropped a little. I'm hoping this will excite and give people here something else to look forward to.

I won't repeat the specifics of the tournament here but please see this thread for all the details including rules, date/time and rewards up for grabs.
Feel free to comment!
Go to Page 1, 2, 3, 4, 5, 6, 7, 8, 9, 10, 11, 12, 13, 14, 15, 16, 17, 18, 19, 20, 21, 22, 23, 24
Our Philosophy
We choose to be different.
We refuse to play unfairly against others.
We refuse to grief other players.
We never forget it's just a game.
We want to be a part of a group where friendship and fun come first.
We are proud of who we are.
Screenshot of the Day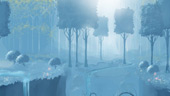 World of Warcraft EU: WoW Burning Crusade
---
Website Information
Any questions about either our website or the SSX in general can be directed either to our Forums, or direct to the Webmaster.