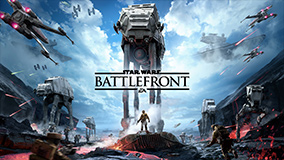 Posted by STR-MS on Tuesday, October 6 2015
As many of you will already be aware, this week finally sees the arrival of the Star Wars: Battlefront beta - One of this years most hotly anticipated games!
Beta will run from October 8th to 12th and is open to everybody, with the pre-load beginning on PC tomorrow morning at 9am UK time. Download size is reported to weigh in at around 11GB.
...
---
read more | 1 comments