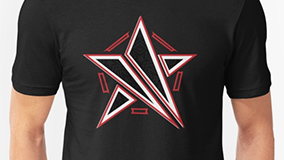 Posted by STR-MS on Wednesday, July 15 2015
Just a quick note to say that several new designs have been added to the STR Store since it opened at the weekend. These new designs are available across a wide range of products from t-shirts to iPhone cases, mugs, bags, stickers and lots more. On top of these I've also spent the week designing a snazzy new STR poster!
As mentioned on the forums, everything on the store (except for my prints) are available with absolutely no artist markup. This means I will see no money from those sales, giving you guys the best possible prices for your location. Got any design ideas or suggestions? Spotted an issue with a design? Let us know on the forums.
...
---
read more | 17 comments